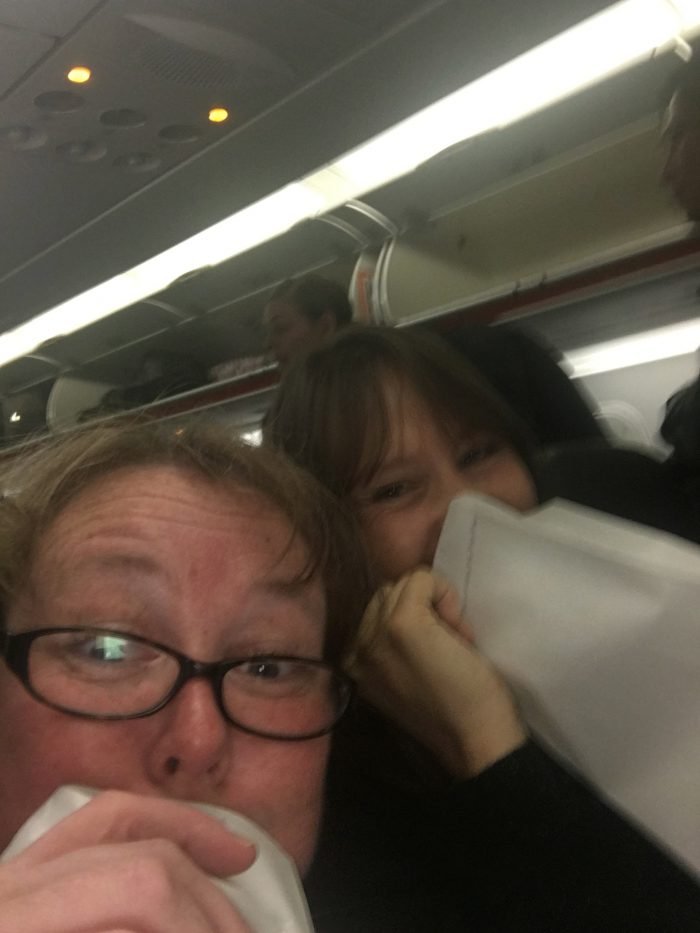 Day One – Queenstown, New Zealand
It was with much excitement that My Long-Suffering Mentor suggested we attend CAVEPS 2017 conference – Australian Vertebrate Evolution, Palaeonotology and Systematics to those in the know! Why? Because it's about dinosaurs!!!! And its in Queenstown, New Zealand…….so of course I said yes!
Day One began at the ungodly hour of 2am – the unfortunate situation of living a few hours away from the nearest international airport, but also a lesson in not allowing My Long-Suffering Mentor to book the cheap flights that leave at 6.15am. Despite the hour we were eager and excited to make the check-in time and allow ourselves enough time to get through customs, rearrange our luggage into appropriate organisation, and take all my anti-vomiting drugs at the right time. This is a tricky juggling act, as take the drugs too soon and it will involve a loss of ability to think for oneself, potentially leading to the situation where LS Mentor has to find a wheelchair to get me on the plane! Take the drugs too late and they won't kick in until mid way through the flight, resulting in multiple bags of vomit on take off.
I must be getting more experienced in this aspect as I took them an hour before the flight and didn't start feeling tiddily until we were almost boarding the plane – allowing LS Mentor to see me giggly and seeing sparkles in my peripheries, but not leaning all over her. It also meant that no sick bags were needed, resulting in a 3.5hour plane ride VOMIT FREE!! This is deserving of many cheers!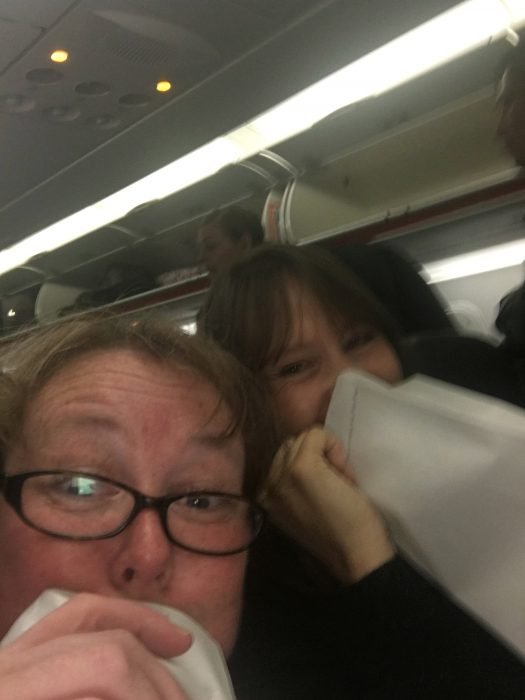 The flight into Queenstown was breathtaking! I have never seen landscape like it before. Craggy mountain ranges covered in snow with glacier cirques keenly visible from the plane window – the bobbing of heads, gesticulations and girly squeals of "OOooooo LOOK AT THAT!" and "OH MY GAWD IT'S A ……" delighted the plane occupants to an obvious degree! The good-looking, male flight attendant came up to tell us the plane would actually fly closer in a few minutes but by that time we were preparing to land.
Queenstown is cold, but a different cold to home. It's fresh, crisp and takes the breath away. It was quite windy (which made for a bumpy landing – eeeek!) but we were too distracted by the scenery to care about the weather. We managed to find a Green Taxi and make our way to our tidy accommodation. Everything we needed right on Lake Wakatipu – beautiful views!  Only a ten minute walk into town so we made our way to find some lovely food at a ritzy bistro – nothing like having a vegetarian big breakfast at 2pm! With Mulled Wine! Thank you Queenstown!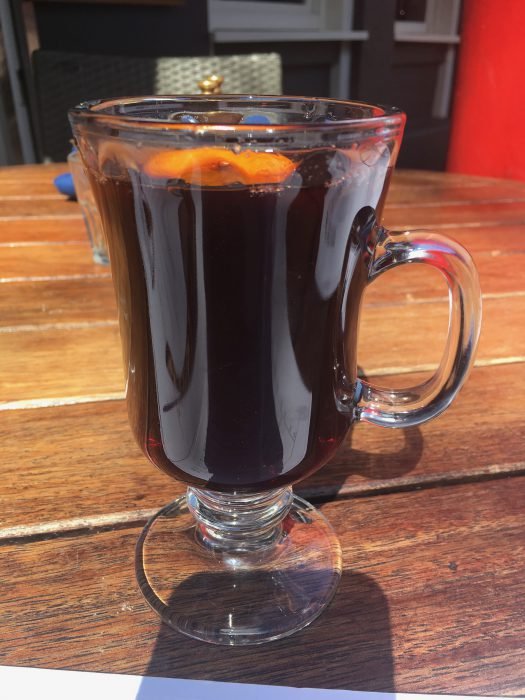 Having scheduled an Icebreaker for the CAVEPS conference in the late afternoon, we headed back to pretty ourselves up and then walk to the organised bus stop to be picked up and taken to the beautiful Stoneridge Estate near Lake Hayes, a winery of absolute awesome buildings with and eclectic assortment of decor which bought up illusions of knights in shining armour. And the wine was divine! The house Pinot Grigio was crisp and sweet and the Rose was to die for! I think I had 5 glasses, resulting in a mix of post-airsickness tablet euphoria with tipsy staggering! LS Mentor found the courage to be sociable – at 7pm I had to stuff her in the bus and stop her kissing everyone……
To soak up the alcohol we decided to down some carbs – Sweet potato wedges with deep-fried cauliflower! Just the thing for preventing a horrific hangover, knowing we would have to face everyone we met at the Icebreaker again in the morning. By 9pm we were blood-shot and so tired we could barely talk, resulting in an early night and a wonderful sleep…..