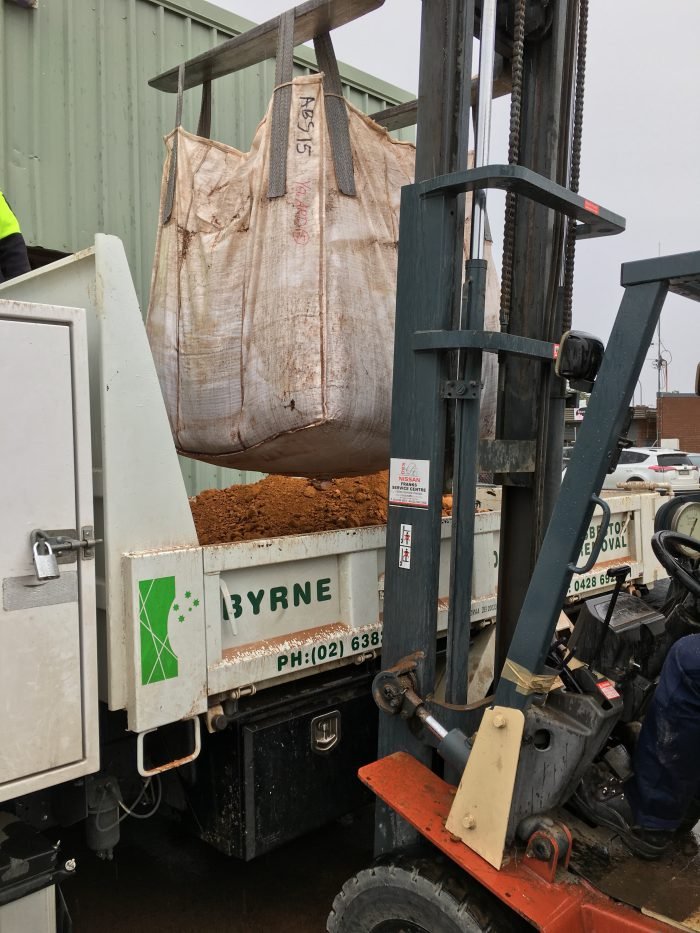 DAY FIVE – YOUNG DRILLING PROGRAM
Today I had the BEST day!
Today we had to get rid of the huge bulka bags – the ones that were chocka block full of dirt! The process of doing this involved raising the bulka bag onto a forklift and moving it over a tipper truck. We then cut the bottom of the bag and emptied it into the tipper truck……sounds easy huh?
It was dirty, nasty, dust up the nose, eyes streaming, dust in every crevice and orifice. It was also the most AWESOME job in the world. The colours of the different dirt was amazing – some vivid reds, some powder mustard yellows, some bright greens. Watching the stream of dirt falling from the bag was like a beautiful waterfall.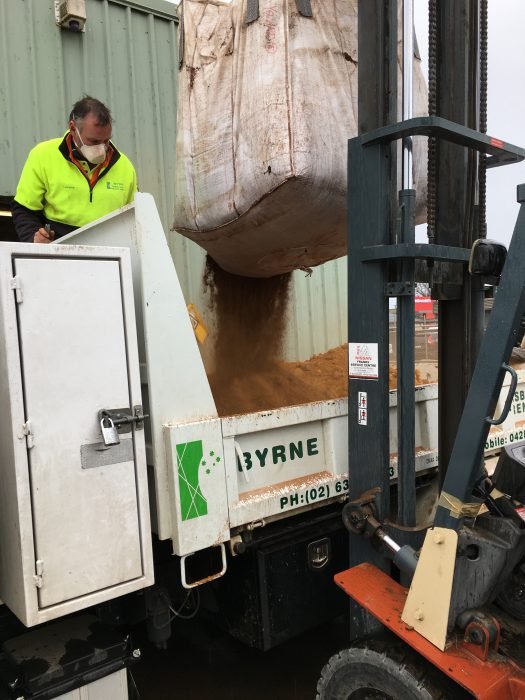 Then we got to pick through the dirt to find different interesting rocks. Even the rent-a-fieldy started finding me great samples. The job ended up taking a lot longer than it should have with us digging through the tipper truck finding bits of cobalt, manganese and serpentinite.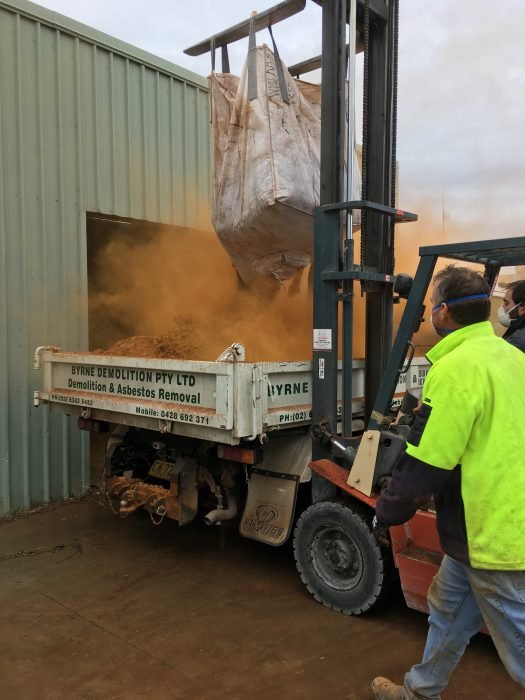 The dust cloud was awesome but it went EVERYWHERE! We had to wear dust masks and we all got incredibly dirty! But it was SO MUCH FUN! The end result was an extremely well ordered warehouse, complete with a thick layer of dust over absolutely everything, including my kettle. But we got there in the end! YAY!
Tomorrow we get to visit a Magnesite mine before we start drilling at our first site!