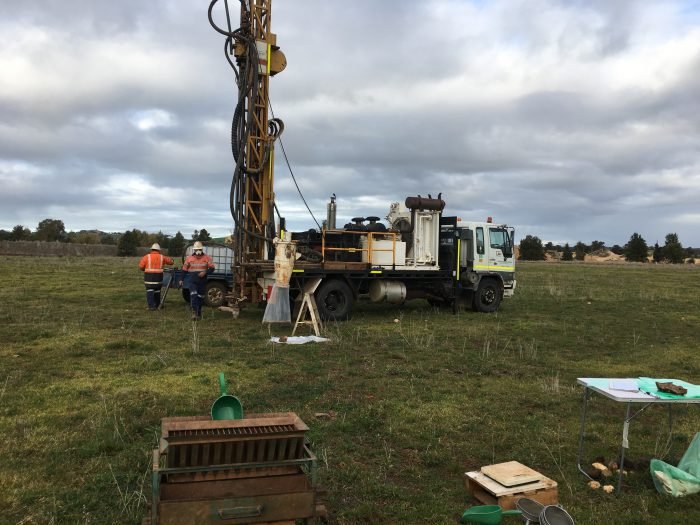 DAY TEN – YOUNG DRILLING PROGRAM
Holy Moly!
It was a bit hard getting up this morning! The bones aching and the muscles complaining – not to mention the bladder with it's private problems and the…..well……I hate getting old and being so unfit!
Plus it's cold…..and I'm tired…..(*enter whiney voice!*)……
But once we got to the drilling site all the whininess evaporated and I remembered that I am HAVING THE BEST TIME! We drilled two holes and by the end I was able to identify serpentinite confidently. And thankfully there was no asbestos, although we did still wear masks just in case.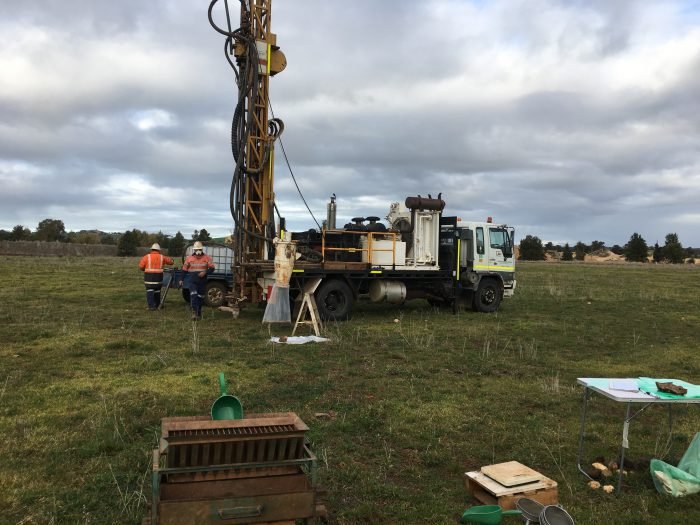 Today's drill site was right next to the quarry, and as expected we found a lot of magnesite. If you look closely you can see clumps of magnesite just sitting on top of the ground. This paddock would make for some very healthy cows me thinks!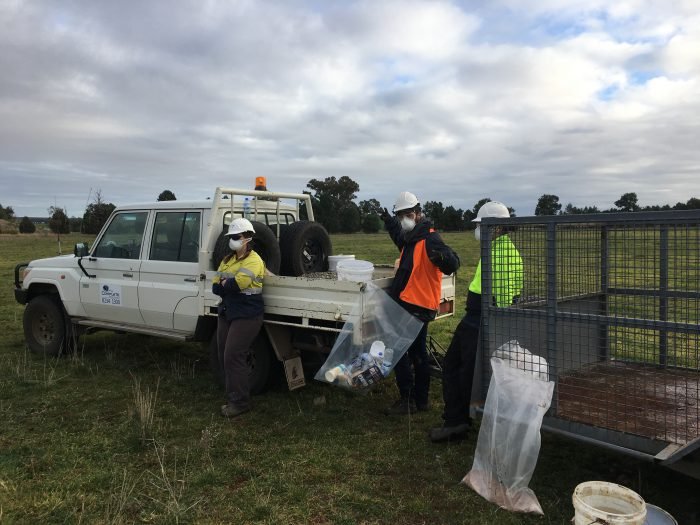 There was a sense of elation as we completed the last hole. You can see the Long-Suffering Delightful Alfy looking especially elated! Jason just looks hungover!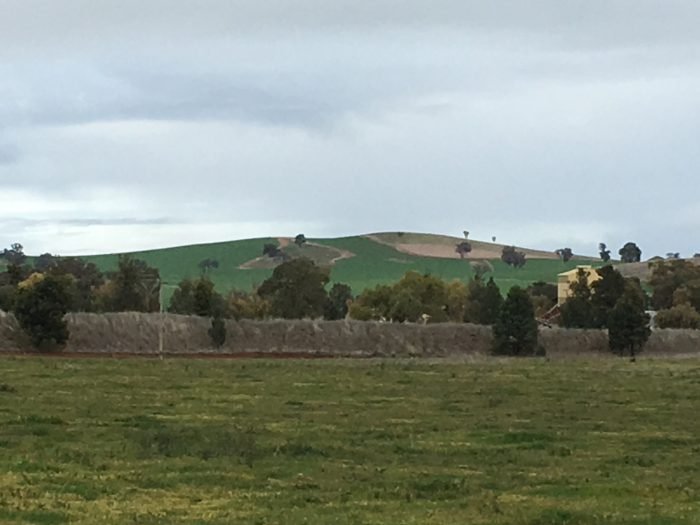 Again, the countryside is just amazing in Young. The paddocks are so lush and green despite not having much rainfall. I love the way the hills display a patchwork of fields with outcrops of granite tors! Just beautiful!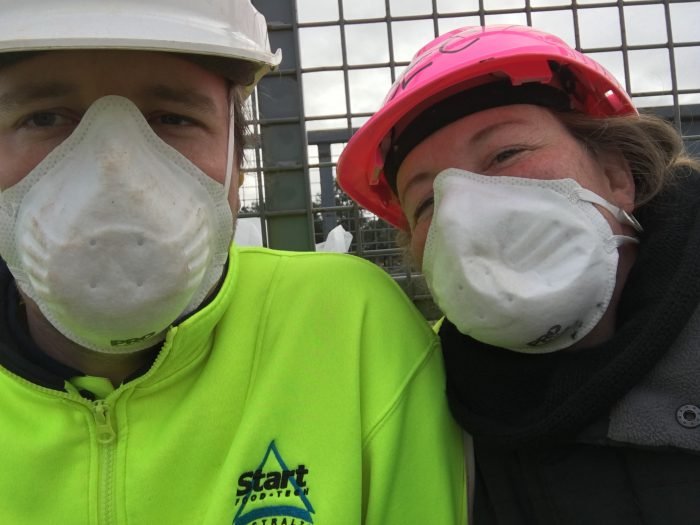 I think that Jason won't be coming back as a fieldy! But the experience has been great. I'm unsure he fully understands why I love this job, but at least he will have a better idea of what I do for a living! I think the greatest lesson I have been able to teach my children is that is never too late to follow your dreams! I fell in love with rocks much later in life and decided to go back to uni and study, and despite my lack of fitness and experience, I am having an absolute ball!
I am so proud of my all female geo team! My Long-Suffering Mentor -the good Doctor, and the Long-Suffering Delightful Althea (Alfy) – we work so well together, helping each other and complimenting each others strengths. I can truly say I have found great friends as well as work colleagues, and I really do hope we get to work together again.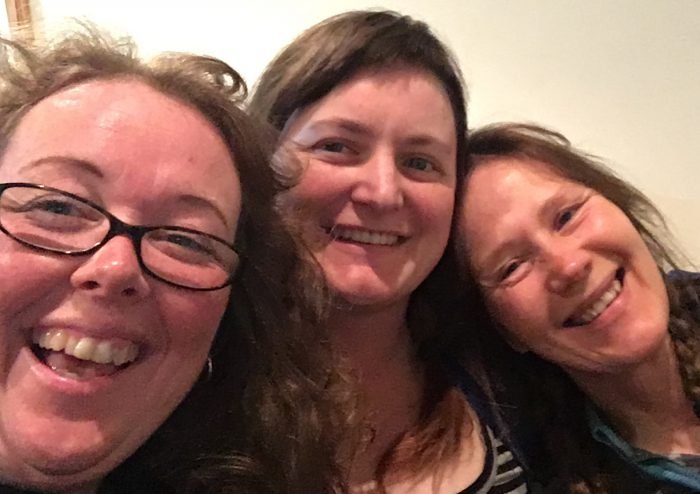 Tomorrow is a long drive home, but the prospect of not having to free-pee and experiencing stage-fright because of the cows watching while you squat – or getting nettle rash on your nethers……well…..let's just say it will be nice to be home!